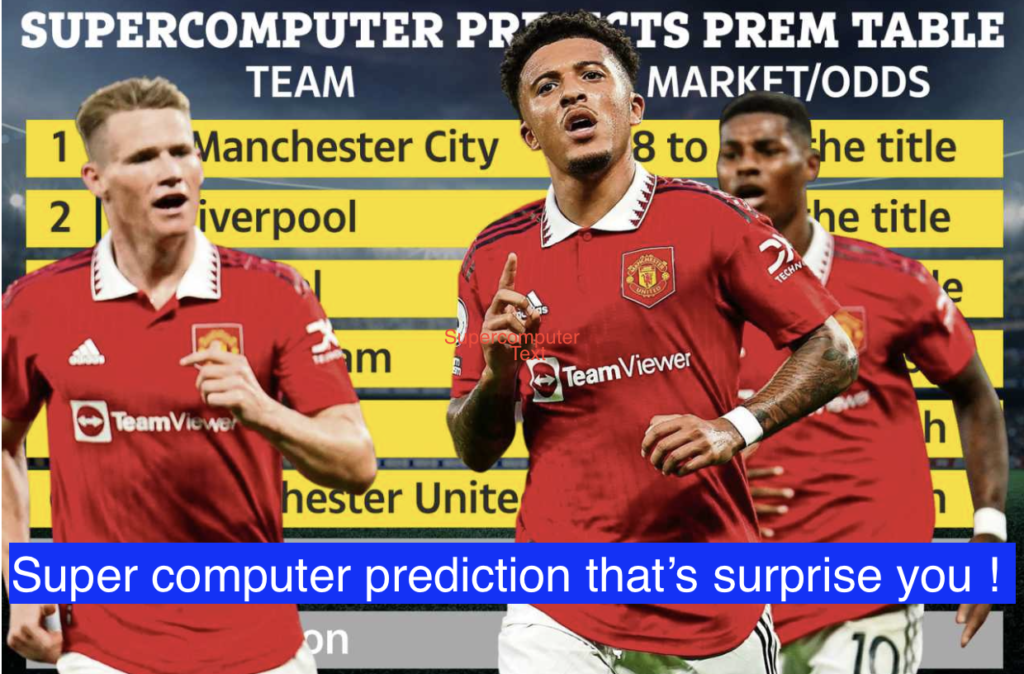 As the Premier League approaches the stretch run of the season, the stakes are higher than ever, and one forecast has thrown up some shocks along the road. Based on the most recent matches in England's top division, a supercomputer has forecasted the final Premier League standings, and the title fight between Arsenal and Manchester City is predicted to be close. The Soccer Power Index (SPI), developed by FiveThirtyEight (opens in new tab), serves as the foundation for determining each team's results. 
According to FiveThirtyEight, "SPI ratings represent our best estimate of a team's overall strength."
According to the supercomputer, Manchester City has a 49% chance of winning the Premier League, while Arsenal has a 51% chance of doing so. As a result, there is almost any difference between the two teams competing for the title. 
Arsenal should only surpass City with 88 points, who are now on 64 points, as City is anticipated to reach 87 points. Manchester City, however, are the clear favourites when the two teams play on April 26 at the Etihad Stadium. 
With a probability of winning the match of 59% compared to Arsenal's 25%, it is anticipated that the defending champions would make the title chase even more exciting.